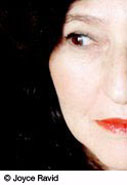 Gail Buckland is an author, educator, curator and authority on photography.
She is the author or collaborator on fourteen books of photography and history (see BOOKS page on her website) and has written the introductions to numerous others.
Buckland, former curator of the Royal Photographic Society of Great Britain, just completed her tenure as the Benjamin Menschel Distinguished Visiting Professor at Cooper Union where she has taught since 1978. Previously, she held the Olympus Chair in the History of Photography there. She also held the Nobel Chair in Art and Cultural History at Sarah Lawrence College and taught at Columbia College, Chicago and Pratt Institute, Brooklyn.
Gail Buckland is the curator of numerous exhibitions including the traveling exhibition Who Shot Rock and Roll: A Photographic History, 1955-Present opening at the Brooklyn Museum (2009) and traveling to nine other museums; The Photographer and the City at the Museum of Contemporary Art, Chicago (1977); the landmark Fox Talbot and the Invention of Photography at the Pierpont Morgan Library (1979); Cecil Beaton War Photographs at the Imperial War Museum, London (1981); Shanties to Skyscrapers: The Photographs of Robert L. Bracklow (1983) and Visions of Liberty (1985) at the New-York Historical Society; Shots in the Dark: True Crime Pictures at the Chelsea Art Museum (2003). The first exhibition she helped organize was From Today Painting is Dead: The Beginnings of Photography at the Victoria and Albert Museum (1972).
The American Century, by Harold Evans with Gail Buckland and Kevin Baker, with more than 900 exceptional photographs discovered by Buckland, was a New York Times Editors' Choice and a Publishers' Weekly Editors' Choice. She again worked with Harold Evans and David Lefer on their book and WGBH television series, They Made America From the Steam Engine to the Search Engine: Two Hundred Years of Innovators, published by Little Brown (2004). Both book and television series were supported by a prestigious Sloan Foundation grant.
Gail Buckland served as photographic consultant to former Vice-President Al Gore on his PowerPoint presentation, documentary and book An Inconvenient Truth.